Chickenshed Performance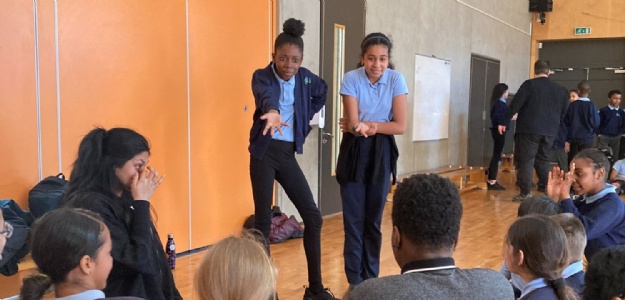 Chickenshed Theatre Company help prepare Year 5 & 6 children for secondary school
We were lucky to welcome Chickenshed Theatre company into school for a special performance and workshop for our Year 5 and Year 6 children.
The production was called 'Day One - Big School' and supports the transition from primary school to secondary. The production touches on issues such as making friends, avoiding peer pressure, and how to access support if needed. A clear theme throughout was to always make the right choices.
The children absolutely loved the performance and spoke about how entertaining it was. They watched attentively and participated when they were asked to.
After the performance, pupils took part in workshops that allowed them to think about the issues that were raised. They got stuck in with creating freeze frames and writing their own positive raps about creating the best possible secondary school experience.
Take a look at some of the photographs below: