Meet the School Council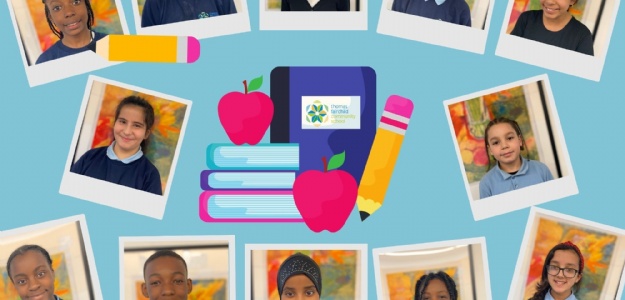 Meet the 12 Thomas Fairchild children elected to help make their school a better place
Who are they?
Our school council is made up of 12 elected pupils. The majority of members are from Year 6 and there are 6 other representatives from other year groups.
| | |
| --- | --- |
| Year 6 | Rania, Thandie, Shamyra, Amari, Hadijah, Sabrina & Venus |
| Year 5 | Mahid |
| Year 4 | Selena & Ayan |
| Year 3 | Alicayden & Safia |
How were they elected?
There was a two-step process to become members of the school council. First, the children prepared a statement detailing why they wanted to be elected and provided reasons explaining why they would make good school council members. They then sat down for interviews with the Assistant Headteacher.
What are they working on?
There are three main projects for this year:
Improving behaviour in the playground and classroom

Encouraging reading and making books fun

Making Thomas Fairchild an eco-friendly school
Thandie said "Behaviour is already good, but we have high expectations and want it to be perfect, not just good. We want to be the best school in Hackney with the best behaviour." Rania is keen to "achieve all children reading and enjoying books" and has a fun competition idea to encourage this.
They have an upcoming whole school assembly to introduce themselves and their aims. Stay tuned to find out more about the exciting initiatives they have planned over the year.