Mayor of Hackney Visit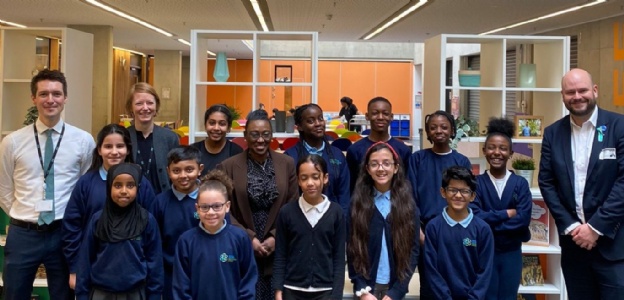 Thomas Fairchild welcomes Mayor of Hackney for a visit to Thomas Fairchild
On Friday 4th March we were honoured to welcome Hackney Mayor Philip Glanville and Deputy Mayor Cllr Anntoinette Bramble for a visit to our school.
They enjoyed a tour and witnessed how wonderfully Thomas Fairchild children learn and behave in class.
Mayor Glanville and Councillor Bramble sat down for a discussion with the School Council. The children spoke confidently about life at Thomas Fairchild and current projects they were working on. The Mayor and Deputy Mayor were impressed with the childrens activism and commitment to sustainability and recycling as well as improving road safety in the local area.
The children were left inspired as Mayor Glanville explained how he became mayor and changes he had campaigned for in the Hoxton area. They discussed some projects the School Council could undertake to help improve recycling in the wider community. We look forward to updating the Mayor and Deputy Mayor on the children's progress when they next return.