Family Portrait Project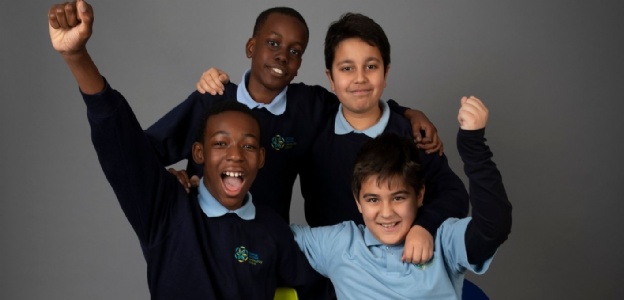 Thomas Fairchild creates an art installation using portraits of the school community.
We are a community-driven school and this is at the heart of everything we do at Thomas Fairchild. The Family Portrait Project celebrates the incredible community that we are proud to serve.
We collaborated with a local photographer to shoot portraits of children with their families, siblings and friends. These portraits were displayed to create an art installation in the school atrium, the center of our school. Parents and carers who participated were happy to take a copy of the portrait home as a token of our appreciation.
There was a buzz in school as children enjoyed taking pictures with their family members and friends, but the real excitement came when they were able to see their portraits beautifully displayed on the wall. The art installation is visible from all three levels of the building.
A Year 1 pupil described the project as "fun because my mum and sister came into the school". He was also "happy because everyone can see it."